This article takes a look at aspects of web design and build that are featured on a top shopping cart website.
The world is changing fast and one of the biggest shifts in commerce is in the digital business arena. Many people manage their own e-store business, with varying degrees of success. Let's take a look at building e-commerce platforms and identify key aspects that are to be found in winning websites.
Building an ecommerce website can be daunting. With careful planning and execution, however, it can be a successful endeavor. There are many factors to consider when creating an ecommerce site, from choosing the right platform to building a user-friendly checkout process. However, by keeping a few key points in mind, it is possible to build a site that meets all of your business needs.
One of the most important aspects of any ecommerce website is choosing the right platform. There are a variety of different platforms available, and it is important to select one that is easy to use and provides all the features you need. Once you have selected a platform, you will need to choose a domain name and set up hosting. Once your site is up and running, you will need to add products and create pages for each product.
Enlist Professional Help
If you were building a bricks-and-mortar shop, you would most certainly engage the services of a top shopfitter to create a winning store ambience; the same should apply with a shopping cart site. Contact leading ecommerce site development service and take the first step to creating a professional e-commerce platform. The web design team have seen it all and they take each new project as a challenge. Once you convey your concept, they can work their magic.
Fast Page Loading
Today's digital consumer expects nothing less than lightning-fast page loading. Make your web designer aware of your desire to have a site that loads instantly. All images should be the correct format. Invest in a decent bandwidth with your ISP, which should lead to a quick-loading e-commerce website.
Powerful Search Features
The online shopper wants to be able to type in a couple of keywords and be taken to the product range; you can incorporate searching by:
Price
Brand
Type/style
Specifications
Many e-stores lose customers because it is difficult to locate what they are looking for, so always bear this is mind, especially as your inventory list grows.
Web Security
If you expect your customers to pay via your website, it needs to be secure; this is denoted by the 's' in 'https', and/or a small padlock in the browser URL window. In order to be secure, your site needs a valid SSL Certificate, which your web designer can acquire. Imagine having to email all your customers to inform them that your site was hacked and their financial data was stolen! Avoid this by ensuring that your site has a valid SSL Certificate from a trusted source.
Pro Images & Text
It is essential that your images are top-notch and all product descriptions are well-written; this is something the web designer would handle for you if you prefer. Professional presentation is a must and investing in pro photography will pay dividends.
Payment Gateways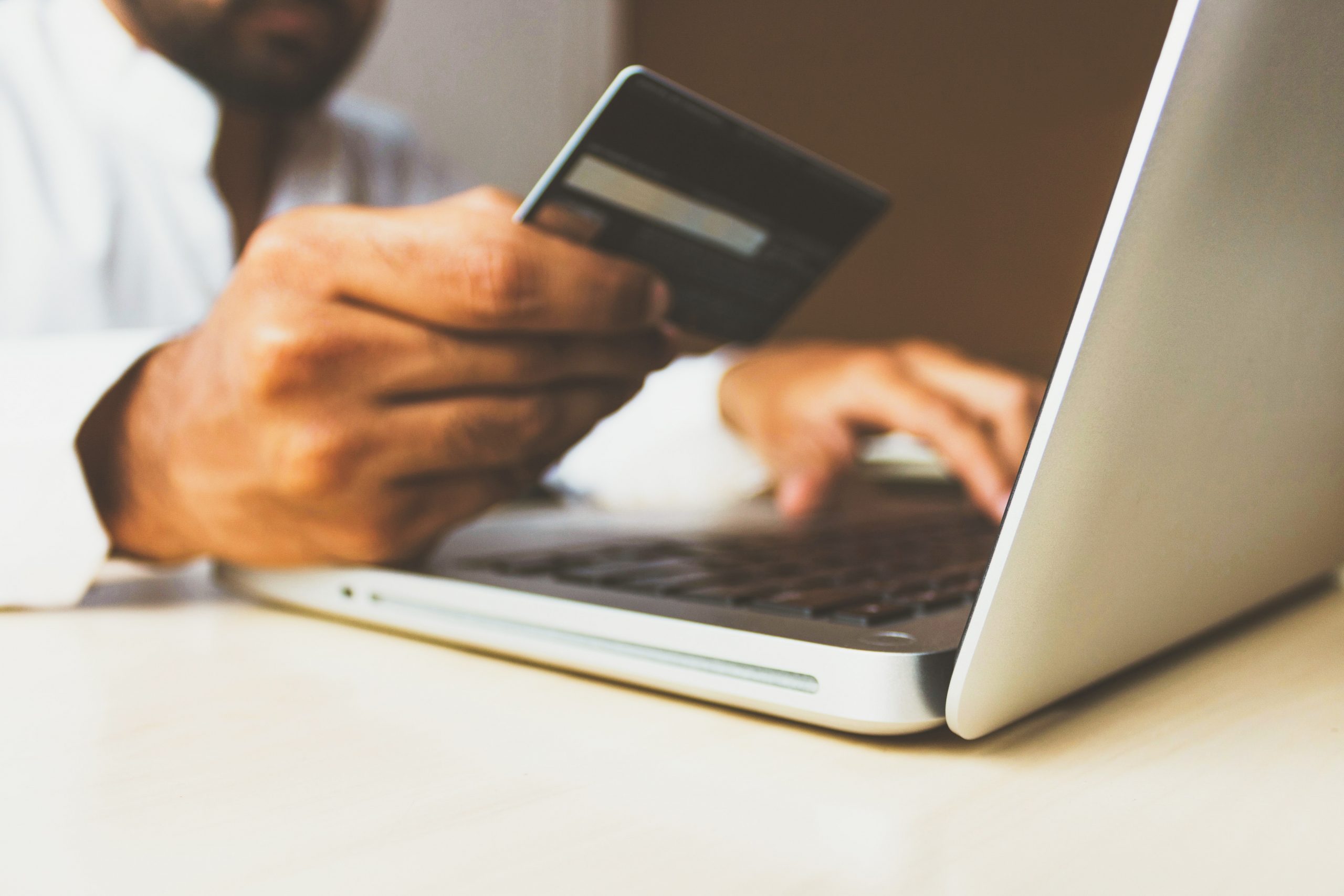 Image Source: Unsplash
Of course, you need to have a diverse range of payment options, including:
All Major Credit Cards
Direct Bank Transfer
PayPal
Bitcoin
There are finance companies that offer e-commerce 'buy now-pay later' options for their customers, which is an attractive add-on for every e-store.
Live Chat
Many e-commerce websites have a live chat feature, whereby the site visitor can talk to a human, although this is not really necessary for a small store.
Once your e-store is up and running, either you or your web designer must manage the site; most e-commerce entrepreneurs leave site admin to their web designer, which is a very important aspect of the business. Security updates need to be applied, while new product information needs to be uploaded.