If you're having trouble coming up with ideas for your website, you might want to look into offline media for design inspiration. In addition to the Internet, you can browse through magazines or TV ads to find ideas. These pieces of offline media can provide you with a variety of designs, colors, and elements. You can also look through online galleries for inspiration.
Another great source of inspiration is nature. Nature has a lot of details, colors, and patterns, and these details can help you create unique designs. These details can make a seemingly ordinary website stand out from the crowd. After all, nature is a complex system with many moving parts and details that can be used in your designs.
Another great online source for design inspiration is Dribbble. This is a network that connects graphic designers and offers a plethora of designs. This website is a great resource for web design inspiration as well as inspiration for other mediums. The community is huge, so you'll be able to find a wide variety of designs that will help you come up with a successful web design.
You can even find web design inspiration through bookmarks. Some sites feature collections of the best websites on the Internet. Best Website Gallery, for example, features more than 8000 examples of web design. It was started by one man and has grown into one of the best websites for web design inspiration. This website has won awards for design, creativity, usability, and content.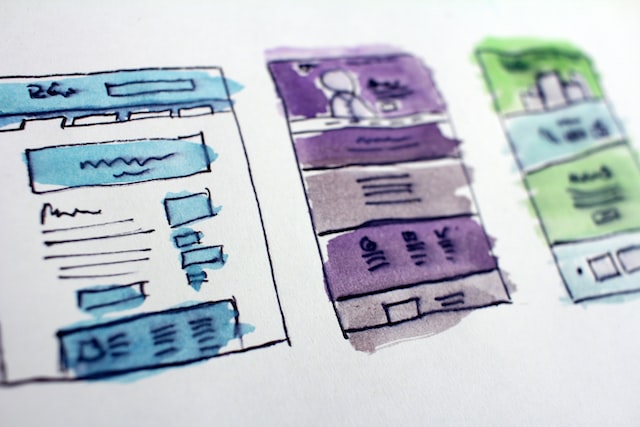 If you're a web designer, you'll definitely need some web design inspiration from time to time. Sometimes you can get stuck in a creative rut, so a source of inspiration is essential for rejuvenating your creative juices. Moreover, it will help you stay up to date with new technologies and trends. Moreover, exploring web design examples can help you familiarize yourself with the target audience and help you create an attractive design.
Another great way to find web design inspiration is to browse through social media. There's a lot of content to browse through and it's a great place to get an idea of what's cool and what's not. For example, you can check out interviews with real people and discover the latest trends in design.
Another great source of web design inspiration is Behance. Behance is an online site that displays thousands of portfolios from a variety of industries and professionals. You can search by industry, location, and popularity to find websites that appeal to your creative taste. Behance is a popular site for designers to showcase their work.
You can also find a wealth of web design inspiration on Instagram. With 500 million daily users, this social media platform is a favorite among artists and creative developers. With its stunning images, you're sure to find something inspirational. Instagram also gives you a sneak peek into the workflows of top UX designers and artists. These sites are great resources for inspiration at any stage of your website design process.